Share feedback
Thanks for sharing your feedback!
Each event in MainEvent will have an Event Summary page. The Event Summary includes all information related to an individual event such as event details, recap response(s), shift assignments, claims (if using), and media.
Event Index
To find an event, you will first have to go to the Event Index. To navigate to that page, go to the Events tab on the navigation menu and click View Events.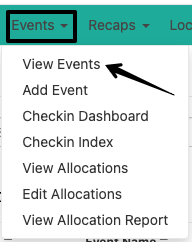 This will direct you to the Events Index. From here, you can either manually find the event you need, use the quick search, or add filters. These options are outlined in the Index Page Features section of this manual.
Each event will have it's own line on the index page. To view a specific event, click the blue event name.

Now you will be on the Event Summary page for the event you selected.
At the top of the page, you will see the event name, venue name and address, and a details section. The details section will include Event Name, Status (Scheduled, Staffed, Recapped, Finished), Event Type, Date and Time, Program, Recap(s), Location, Market, and Event Description.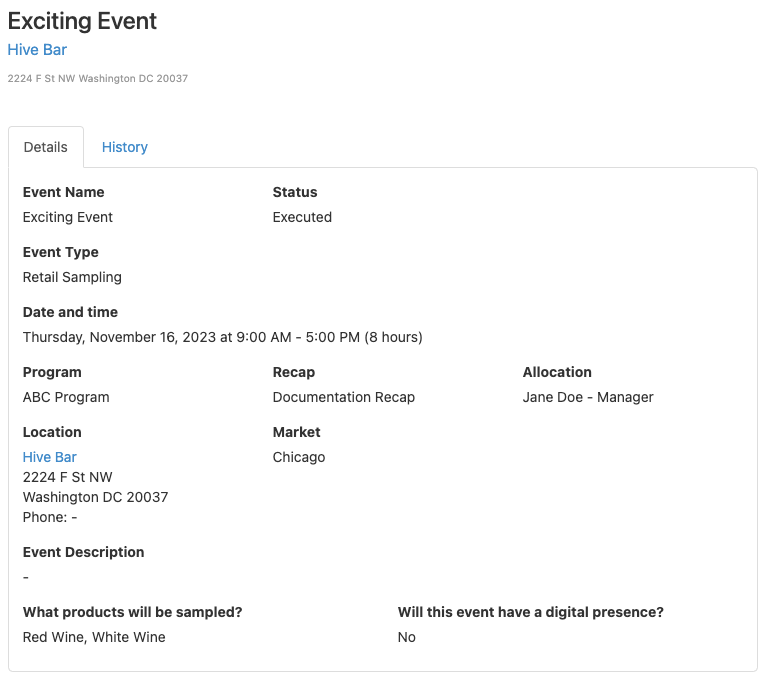 In the section below the Details box, is the Shifts information. This will include any shifts that are assigned to the event (if using staffing features). There are also tabs for Claims (if using), Contacts, Tasks, Goals, and External Links.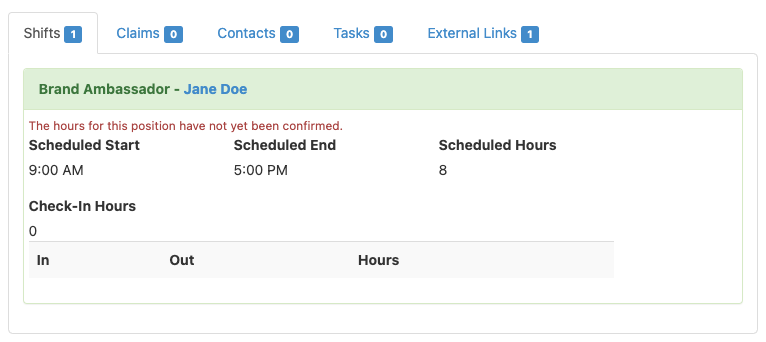 Smaller windows to the right of these sections will allow you to see assigned Assets/Tours (if using), Media, and Documents uploaded to the event. Media and Documents can be downloaded directly from here. Documents can also be emailed directly from the page.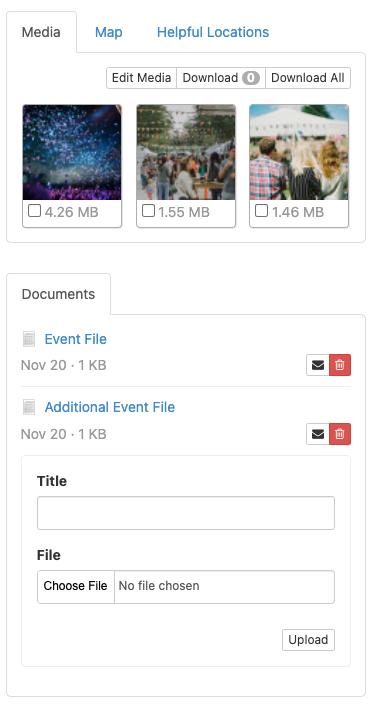 Recap Responses
The final section on the event summary is the Recap Response(s). All unique recap responses will be displayed in this section. If the recap response includes any photos, those will be included inline as well as in the media preview window.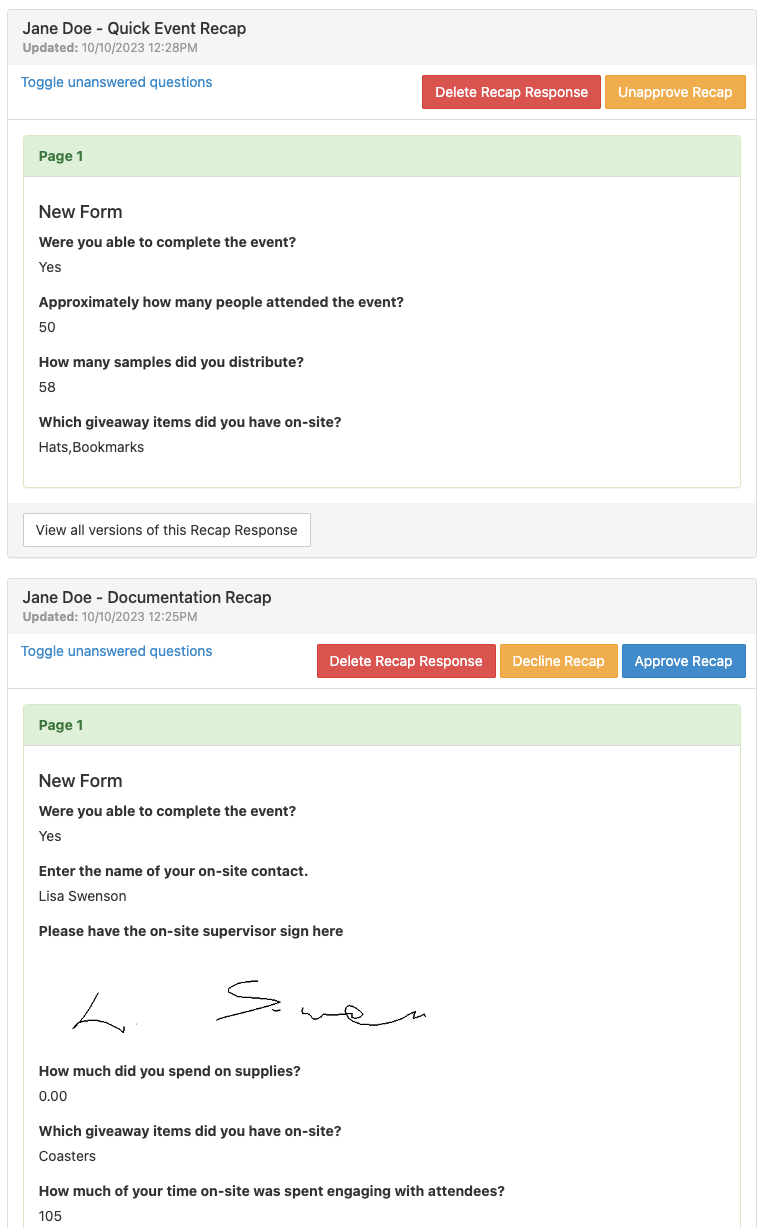 ---
---
What's Next