Share feedback
Thanks for sharing your feedback!
To view recap responses individually, you can look for them in the Recap Response Index. Access to this index is permission based and not all sites will have it enabled.
To access the Recap Response Index, find Recaps in the navigation menu then click View Recap Responses.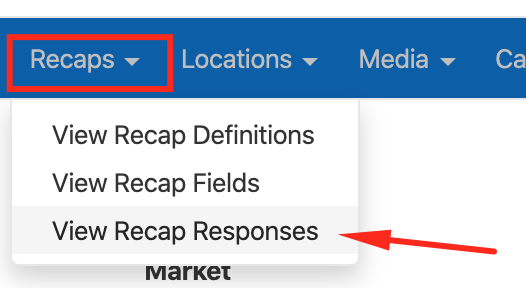 This will load the Recap Response Index. From here, you can either manually find the response you need, use quick search or add filters. These actions are outlined in the Index Page Functionality section of this manual.
To open a specific response, click on the blue link under the ID column. You can also view an event by clicking on the Event Name or Event ID or a Location Profile by selecting the Location Name.
Now you are viewing the Recap Response. The top of the page has a Details section that includes Event Name, Submission Time, Submission Slot (what role the submitter was assigned on the event), Recap Definition Name, Submitted By, Submitted with App Version, Submission Location Variables (if used), and Active Location Variables (if using).

The next section displays the Recap Response Version History. If multiple versions of the recap response have been submitted, you will be able to see the different versions in this section.

The final section on the page will be the Recap Response itself. This section will allow you to view the entire response submission including all photos. You can also click Export to get a copy of the response for yourself.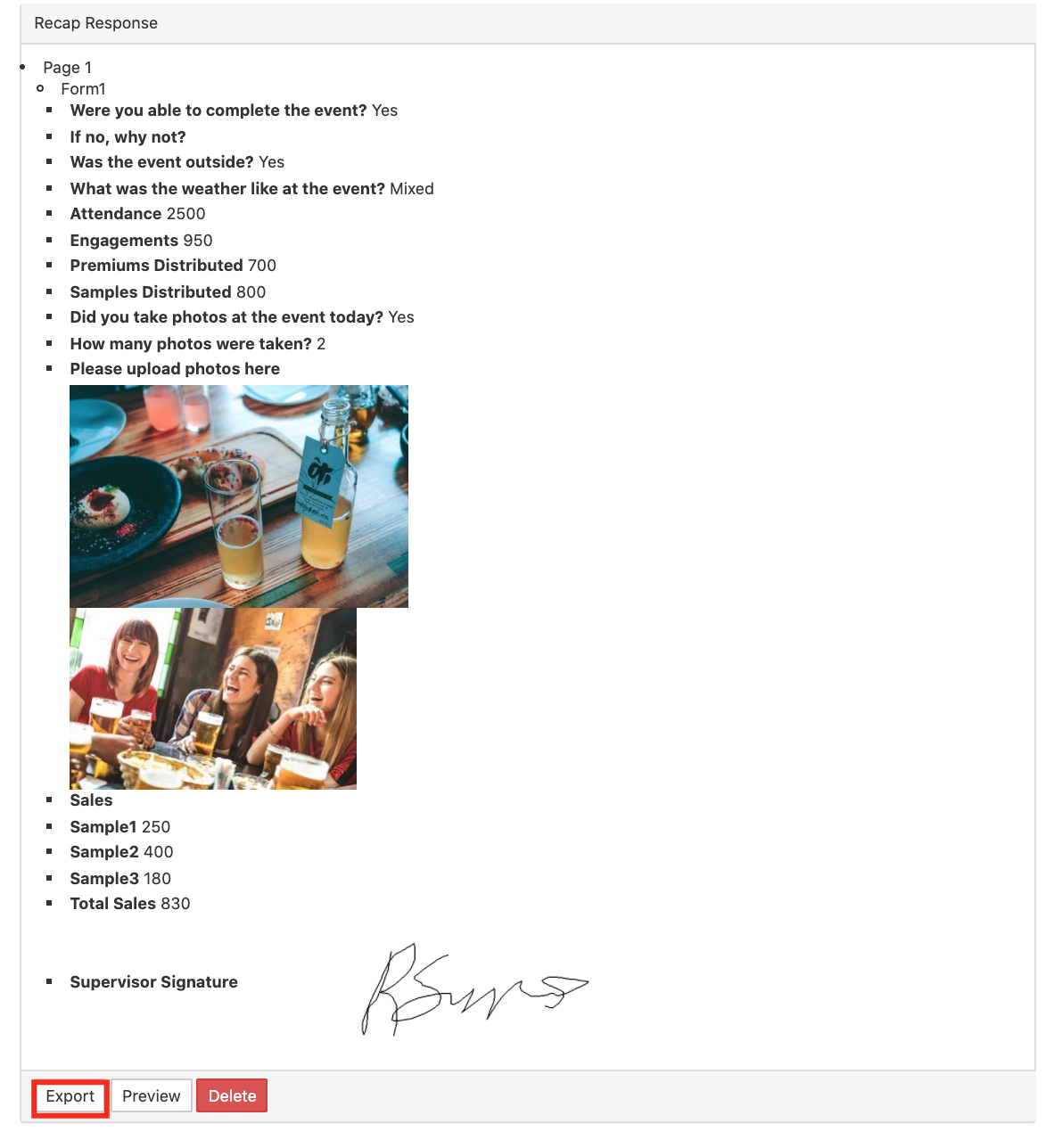 ---
What's Next