The media section stores all photos and videos that are uploaded to events. To access the media section, go to the navigation bar and click on "View Media"

The media index will allow you to filter photos based on date, program, media tags etc. to quickly find the photos you're looking for. You can then download each photo individually by hovering over the desired photo and selecting the "download" option. Alternatively, you can also download all the photos filtered to at once by clicking the "download" button located at the bottom of the filters section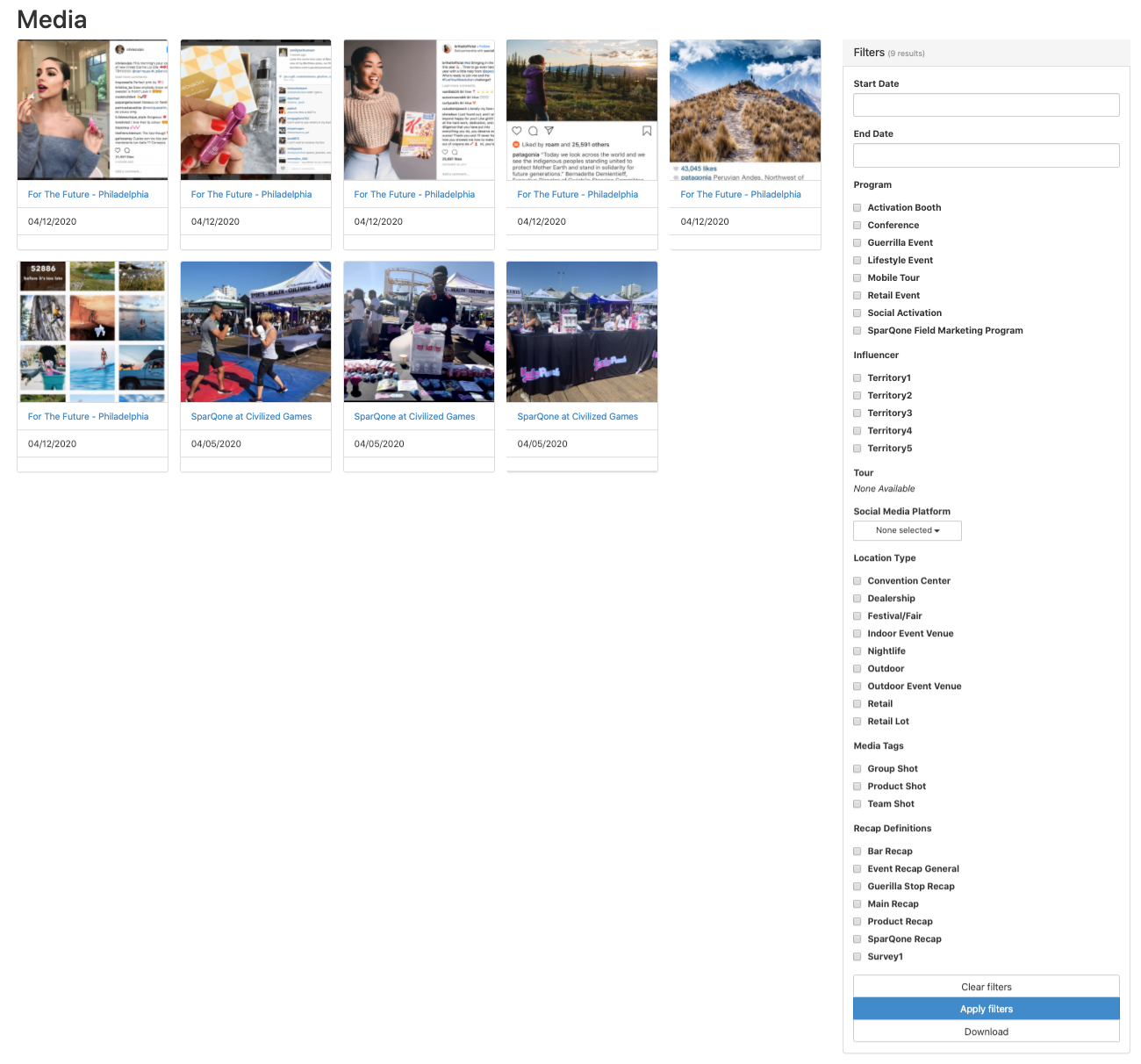 Add
There are three ways of uploading photos so that they appear in the media section. The first option is to go to the event page and click on "Media" at the top of the page. A dropdown box will appear with an option to "Edit Media"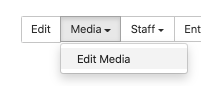 Once clicked, a popup Event Media window will appear. At the top will be an option to choose new files to upload. If using a mobile device, you will be taken to your device's photos library and have the option to select multiple photos. If you are using a desktop device, you will have to navigate to where your photos are saved, and then select each of the files you want uploaded. You can select multiple photos by using Shift + Click to select a group of photos in a row, or Command/Control + clicking to select multiple individual files that are spread out.
Once uploaded, you will see a thumbnail appear for each photo as well as some additional options such as tags, highlighting, and removing photos which will be covered below.
You can also upload photos by going to the media tab on the right side of the event screen and clicking "+ Edit Media". This will take you through the same process outlined above. Additionally, staff users can also upload photos to their events via the staff portal.
Highlight
Whenever photos are uploaded to an event they will need to go through an approval process to determine if they can be client facing. By default, all photos will be imported with a "unhighlighted" status. This indicates that the photo has been uploaded to the event, but is hidden from certain role's view, such as a client user. To make a photo visible for all users, click the highlight button located beneath the photo in the edit media page.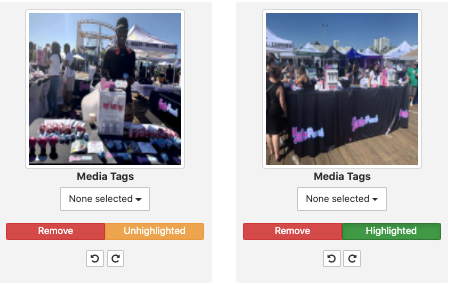 If a photo is no longer desired, you can also remove it by clicking the "Remove" button which will delete it from the event completely.
Tags
Tags are used on the Edit Media window to assign a specific label(s) to a photo(s) so that they can be categorized and quickly searched for in the photo index.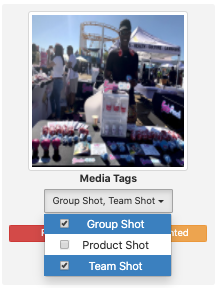 Custom photo tags can be created by site administrators and add/removed on the fly by using the media tab on the navigation bar and going to "edit media tags".

Media Folder
The Media Folder is located on the navigation bar and can be used to download all photos from events at once. To download photos, click on the program you want, and then click the "Download" button located next to the event desired. There is also a button that will allow you to navigate directly to the event the photos are located on.
---
What's Next