So, you've entered the depths of the Admin Section and you want to get back to Global? You have options. You can use the Admin tab on the Navigation Menu and select View.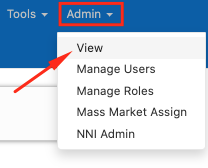 Another option is to click the Back to Client button in the upper left of the page. You will then be directed back to the Client Admin. From there, you can click the Back to Global button in the same location.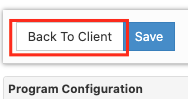 Your final option is to use your browser's Back button. The choice is yours.
To find out more about using the specific sections of the Admin Section, please read on.
---
What's Next