Existing Events can be edited from the Event Summary Page after they have been created. This allows for flexibility in scheduling as well as room for unexpected changes.
Get Editing
From the Program Dashboard, click Events then select View Events.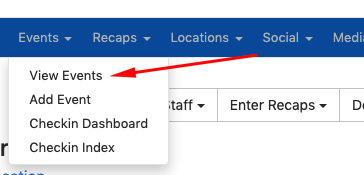 This will open the Event Index Page. The Event Index Page will list all of the Events scheduled for that program. This page can be filtered and searched in the same ways as all other index pages. Select the correct Event and click on the blue Event Name.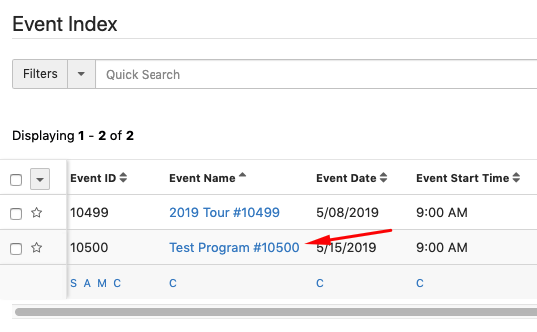 This will navigate to the Event Summary page.
On the top of the page, at the left hand side, click Edit.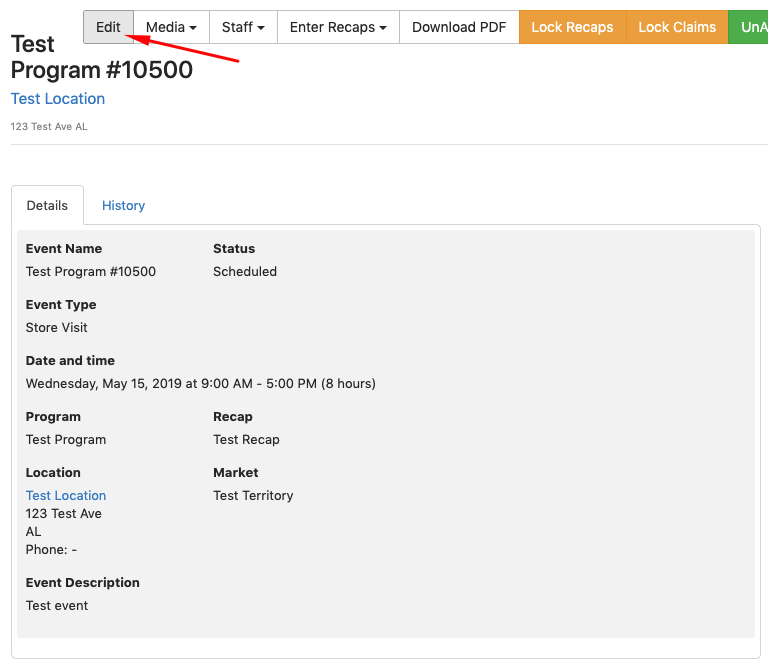 Clicking Edit will reopen the Event Details page from when the event was created. At this point, most details of the event will be able to be changed as necessary. However, multiple days cannot be added at this time. Multi-day events may only be added when creating a new event. Territory, Category, Event Type, Recap, Event Description, Date and Time, and Location can all be edited. Make the necessary changes, click Save.
This will reopen the Event Summary page. All edits made to the event will be visible from this page.
---
What's Next