Edit Locations Tool
The Edit Locations Tool allows management users to edit location profiles at the global level. To learn about how to add existing locations to the Parent Program, read about the Claim Locations Tool. To learn how to add new locations, read about the Add Locations Tool. To combine locations together, read about the Merge Locations Tool.
Using the Edit Locations Tool
From the global home page, click Tools in the menu, select Global Edit Locations.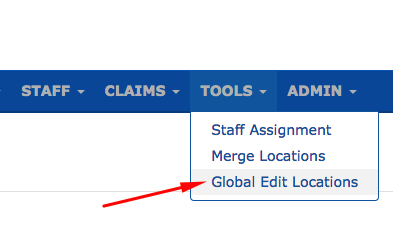 This will open the Global Edit Locations Tool page. From this page, users will download the template that will be used to upload the new locations. Click Download Template. The template will automatically download and save to the device's default download folder. Click Continue.

Open the downloaded template. Values must be left for the following fields: Location Name, Address 1, City, State/Province, and Postal Code. Complete any edits to the Locations within the template. To assign/unassign Location Variables, add or delete an X from the cell. Ensure that the edits are being made to the correct row as all changes will be applied globally when the upload is complete.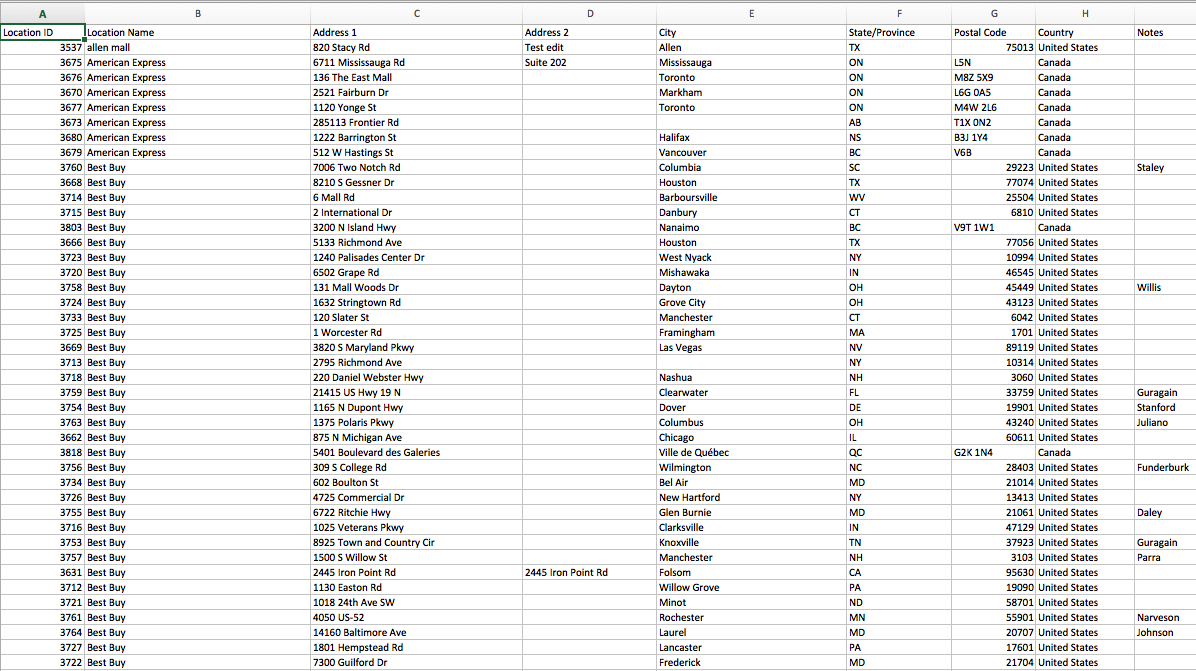 When all edits have been made, save the template in UTF-8 Comma Separated Value (.csv) format. This will allow the template can accommodate any special characters that have been included.

Upload the template on the Upload Edited Template page. Click Choose File and select the appropriate file.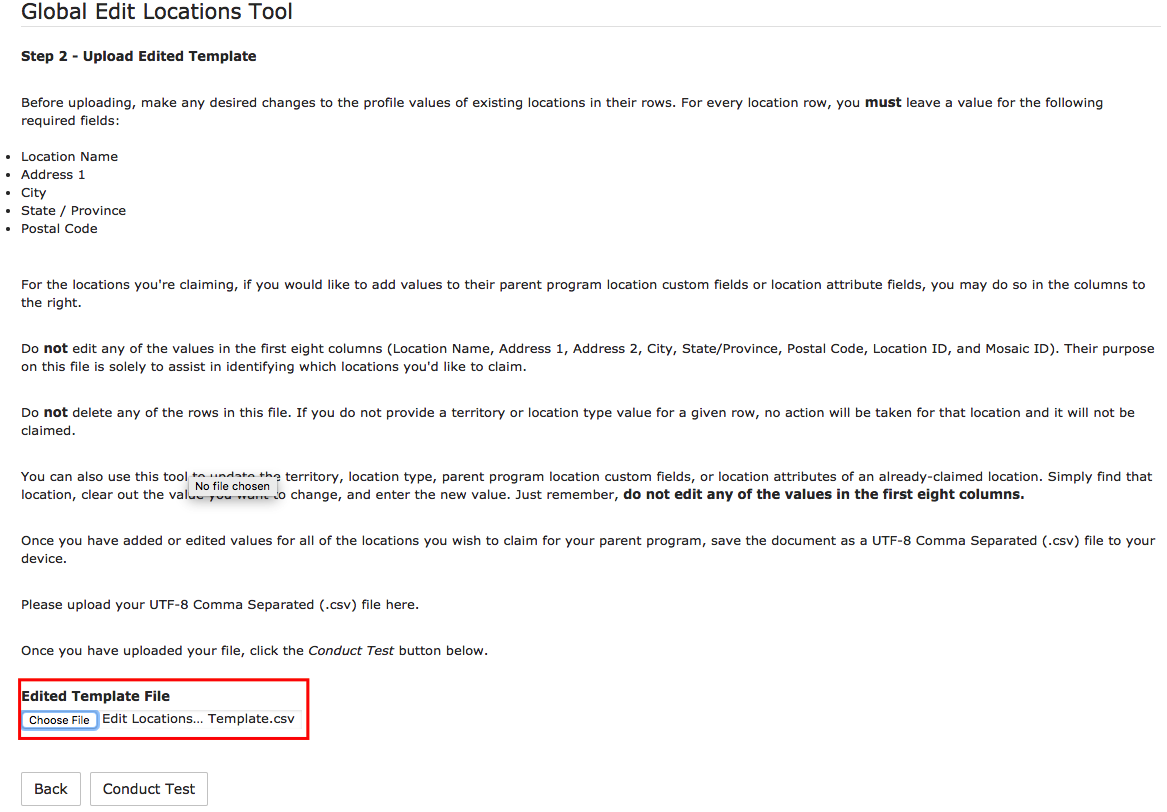 Click Conduct Test. This will test the uploaded template for errors. If the new location information matches all requirements the test will complete with no errors. When the test is completed successfully, click Complete Import to finalize the changes.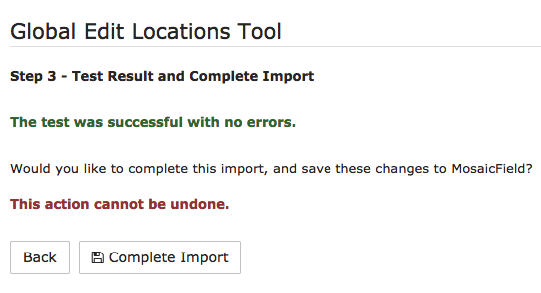 If any errors are present after running the test, the template will have to be edited and resubmitted until the test is successful. A template with errors present will not be permitted to be uploaded.
Once the upload is completed, the newly edited locations will be visible in the Location Index and able to be used when creating new visits.
---
What's Next