Share feedback
Thanks for sharing your feedback!
Asset Requests can be created for events in the system so that an asset becomes assigned to a specific event. Assets can be requested to events when the event is created.
On the Add Event page, there is a question that appears in the top half of the page that asks if you would like to request an asset.

If you select "Yes", then you will be able to select from a list of assets available for that event based on the event's Program, Market, User Asset Assignment, and Asset Availability Condition. At the bottom of the Add Event page you will find the Asset Availability Conditions filter which will allow you to narrow down assets even more based on the filter options.

You will then click "Save and Request Assets" which will take you to the asset request page. You will see a full list of assets that can be assigned to the event. If an asset is already in use or does not have an asset activity scheduled for the day of the event, then it will appear but be unavailable for request.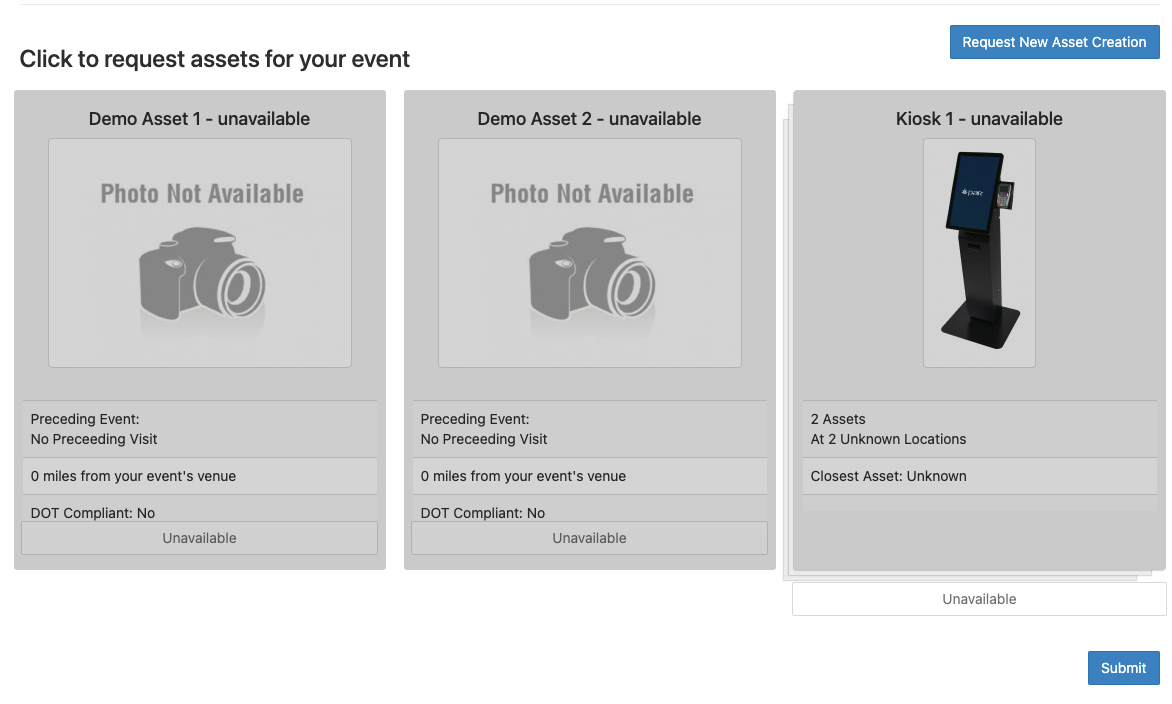 If the asset(s) is available, then a request button will appear. You can request multiple assets for a single event.
Once assets are requested for an event a management user will be notified of the request and can choose to approve or reject the requested asset(s).
---
What's Next